Do you often wonder why there are so many people who want to become influencers?
It is not only about being followed by many people as of course, there is money in that industry as in every other. Let's check the stats to understand more about the prices, shall we?
It is true that many influencers accept free products like clothes, make up, etc. instead of payment and then they share what they think about them throughout social media. However, today we are focusing on the players in the game who prefer to charge money and who turned their social media presence into an actual source of income - well done, ladies & gentlemen.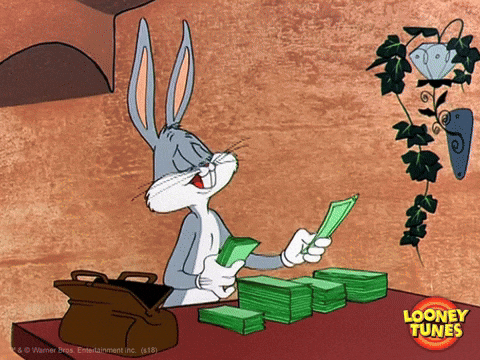 With the rising popularity of influencers, a new way of marketing was born and it is called… guess what… Influencer marketing. And with influencer marketing, came influencer marketing agencies and platforms which businesses can hire to take care and track the success of any campaign carried out by bloggers, vloggers and the rest of the tribe.
Klear, one of the popular influencer platforms, conducted a research on over 4,800 influencers to find out the pricing range and trends for the past 2020 year. They share in their 2020 Influencer Pricing Report some valuable insights.
According to the report, the majority of the influencers are female - 84% but there is still an increasing pay gap as women receive $128 less than men in the industry.
If you wonder who are the influencers who charge the most, look no further than the UK, as influencers there are the highest earners who charge an average of $500 for an Instagram collaboration as stated in the same report.
When focusing on influencer rates across Instagram depending on the content format: feed post, video & story, Klear concluded that the rates didn't change much compared with previous year.
What we are interested is the video price:


A nano influencer (500 - 5k followers) charges an average of $111 per video on Instagram.
A micro influencer (5 - 30k followers) charges an average of $261 per video on Instagram.
A power influencer (30 - 500k followers) charges an average of $960 per video on Instagram.
A celebrity influencer (500k + followers) charges an average of $4,678 per video on Instagram.
Klear also did a research of more than 2.500 influencers between January and March 2019 to understand the average payment per post on various platforms. Our favorite one is YouTube and it looks like brands are ready to pay some good money to influencers to post there:
A nano influencer charges $315 per YouTube video, micro influencers charge an average of $908, power influencers charge an average of $782 and celebrity influencers charge $3, 857.
The Covid-19 pandemic has affected the influencers as well or at least their prices as many companies cut the budget in 2020 but this type of marketing does work if you implement it in the correct way and choose the right partners.
Probably some of you had already watched Emily in Paris on Netflix but for those who didn't, it is a show about a young lady in Paris who became a successful influencer overnight thanks to Instagram. Well, if hypothetically this happened in real life, according to Klear pricing data, she would make $960 per video post.
What about you - do you think the figures are accurate or have you read another report about the topic?


Share with us in the comments below!